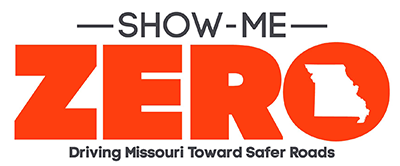 Mark your calendars now and plan to join us for the 2022 Missouri Highway Safety and Traffic Conference, September 27-29, 2022. The event will once again take place in Columbia, MO at the Holiday Inn Executive Center.
This year's conference promises to be another valuable event filled with great topics, presenters, and something for everyone. The agenda will explore opportunities for continued progress in each of the core areas of Missouri's strategic highway safety plan, Show-Me Zero.  In addition, we'll hear about some of the latest efforts for improving transportation systems management and operations (TSMO).  
For more information about the Conference, visit the Conference website. 
Image
Show Me Zero Awards
The Missouri Coalition for Roadway Safety is accepting nominations for individuals, organizations and events to be recognized for their efforts in making our roadways safer, moving Missouri towards zero fatalities.  Winners will be recognized at the 2022 Missouri Highway Safety and Traffic Conference in Columbia at the end of September.
Click here to learn about the awards and submit a nomination.