Congratulations to the AAA Buckle Up Phone Down Business Showdown 2023 Winners!
Want to do your part to make Missouri roads safer

and win cash prizes?
The

Buckle Up Phone Down (BUPD) Business Showdown

runs from January 9 to March 31, 2023 and is open to all Missouri employers with five or more employees.
To be eligible for the Business Showdown, businesses must do the following:
Have five or more employees;

Register for the Showdown (link below);

Adopt a safe driving policy (a sample policy is provided along with other communication and educational materials); and

Ask employees to:

complete an online distracted driving training video; and

submit an online Buckle Up Phone Down pledge.
Businesses with the highest percentage of employees completing the training and taking the Buckle Up Phone Down Pledge by March 31, 2023, can win cash prizes to use towards employee safety initiatives.  A total of three (3) cash prizes will be awarded to the top three (3) businesses – 1st place: $7,500, 2nd place: $6,000 and 3rd place: $5,000.  The winning businesses will also be invited to the Missouri State Capitol for a recognition event on April 26, 2023. 
Employees who complete the training video and take the pledge are also entered into a drawing for a chance to win a $25 gift card. 
Accept the challenge today and encourage your employees to drive like it's their job, by buckling their seat belts and putting their phones down while driving!
"A safe driving policy benefits the company, employees, the motoring public, and corporate image. Successfully implemented safe driving policies reduce liability/worker's compensation costs and most importantly, convey to the employee that their safety and well-being is valued."
John Lummis - Callaway Carriers Inc. Safety and Personnel Director
Image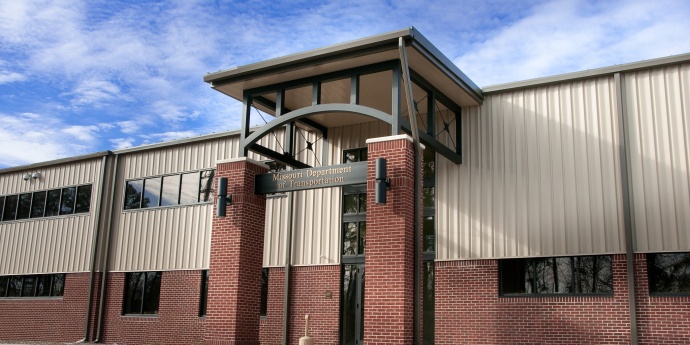 STEP 1: Get Your Business Involved!
Distracted driving kills an average of 9 people and injures over 1,000 every day in America. Sadly, most distracted driving crashes occur during business hours. 
The BUPD Business Showdown is the chance for your business to compete for cash prizes while taking steps to promote safe driving practices for your employees. 
Register your business today!  Then adopt a safe driving policy (we provide a sample you can use in the Employer Toolkit below).  Then, get your employees engaged (see Step 2). 
Does your business have what it takes to win the Business Showdown? 
Register for the Challenge
Image
STEP 2: Get Your Employees Engaged!
Now that your business is registered, it's time to gear up for the competition! 
Your employees need to 1) watch a distracted driving video (:20 duration) and then 2) take the online BUPD Showdown Pledge.  The link to complete both is below. 
Remember, the businesses who get the three (3) highest percentages of employees to complete these two (2) tasks will win the Showdown! 
To encourage your employees to do their part in the Showdown, tell them when they take the Pledge, they're also entering for a chance to win a $25 Gift Card.  
Take the Pledge Now!